A Guided Tour of Our Studio perfect for groups of 4 or more
The tour lasts 30 to 40 minutes and subjects covered are as follows:
A short history of glass and stained glass.
Siena's role in the diffusion of this art.
The making of a stained glass panel:
Design, cartoon, choosing the colours, cutting, painting, firing at high temperature, leading, soldering, cementing and cleaning.
A comparison between the possibilities obtained with modern technology (kilns, cutters, solders), allowing a better quality thanks to major control, and methods used in the past.
An illustration of "fusing" and the objects it is possible to make with this technique.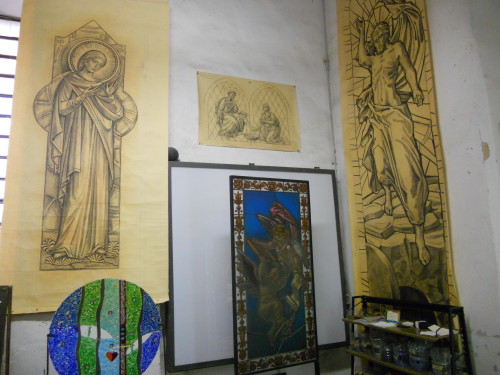 Reserve your tour TODAY!
tel. +39 057748033
information@glassisland.com